Assisted Living Care In Solihull
Assisted living care from A Star Care Services refers to a type of housing and supportive services designed for individuals who require assistance with activities of daily living (ADLs) but do not need the level of medical care provided in a nursing home. Assisted living communities are designed to provide a balance between independence and support for older adults or individuals with disabilities.
Assisted Living from A Star Care Services
For people who are unable to take care of themselves, A Star Care Services provides personal care. Depending on the needs of each customer, we can either provide assistance with personal care or do it ourselves. Showering, dressing, using the restroom, and pressure care are just a few examples of the many tasks our highly skilled care team can perform with the utmost respect and dignity. We offer a variety of services, such as washing, shower assistance, bed baths, pressure care, including daily skin checks and the application of creams to all pressure points, shaving assistance, toileting assistance (using commodes or bed pans), pad changes, dental hygiene, and stoma and catheter care.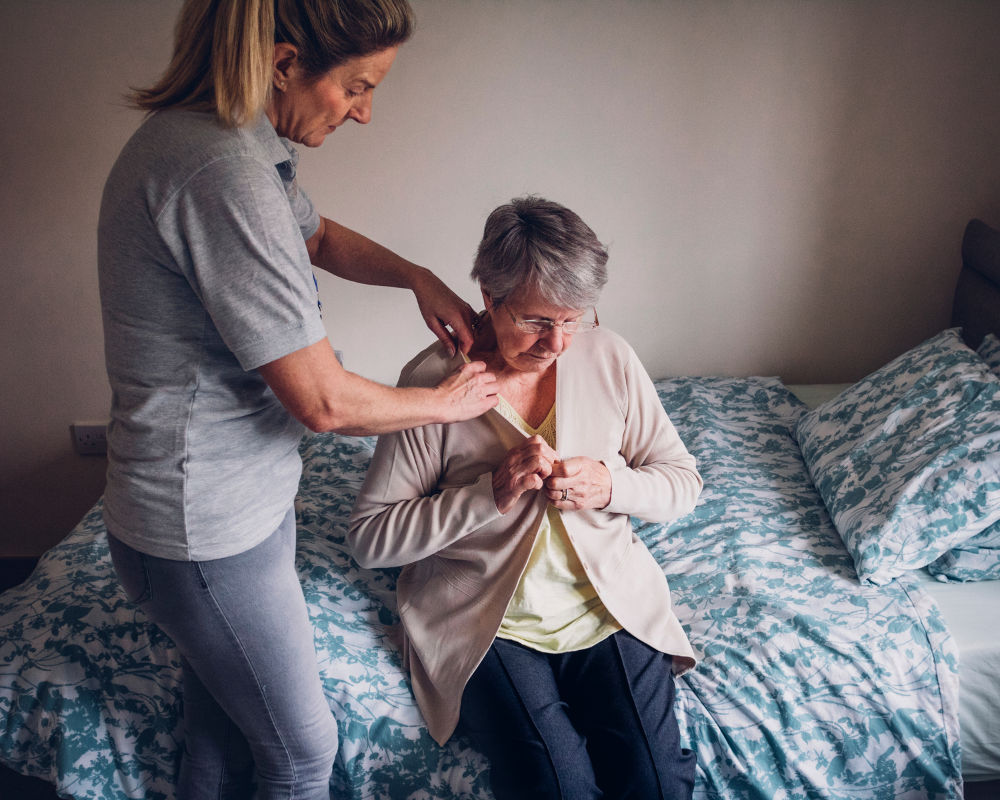 How Our Assisted Living Care Service Works At A Star Care Services
Call our team today on 0121 628 9790 to talk through your options and for more information on what it all means.
2. Discuss your requirements
Our team at A Star Care Services will discuss your requirements and how the Assisted Living Care Service will run. 
Our care experts will create a tailored Assisted Living Care Package that'll ensure you have the right care and support that fits your life.
What Is Assisted Living Care?
Here are some key aspects of assisted living care:
Accommodation: Assisted living communities typically offer private or semi-private apartments or rooms, allowing residents to maintain their privacy and personal space while having access to common areas for socialization.
Personal care: Assisted living care provides assistance with ADLs, which may include bathing, dressing, grooming, medication management, mobility support, and toileting. Trained staff members are available to help residents with these tasks based on their individual needs.
Safety and security: Assisted living communities are designed with safety features such as emergency call systems, grab bars, and well-maintained common areas to prevent accidents and promote a secure living environment. Staff members are usually available 24/7 to respond to emergencies.
Meals and nutrition: Assisted living facilities typically offer communal dining areas where residents are provided with nutritious meals and snacks. Special dietary needs and preferences are taken into consideration. Some communities also provide assistance for residents with feeding or swallowing difficulties.
Social and recreational activities: Assisted living communities often organize a variety of social, cultural, and recreational activities to promote engagement and well-being. These may include exercise classes, outings, game nights, arts and crafts, and educational programs. The goal is to encourage social interaction and provide opportunities for residents to pursue their interests and hobbies.
Housekeeping and maintenance: Assisted living care includes housekeeping and maintenance services to ensure a clean and well-maintained living environment for residents. This may include laundry services, room cleaning, and regular maintenance of the building and grounds.
Transportation: Many assisted living communities offer transportation services for residents to access medical appointments, shopping centers, social outings, and other community activities. This helps residents maintain their independence and stay engaged in the community.
Health monitoring: While not providing skilled nursing care, assisted living communities may have staff members who monitor residents' health and well-being. This can include medication reminders, regular health assessments, and coordination with healthcare providers.
Care coordination: Assisted living care often involves coordination with healthcare professionals, including physicians, therapists, and home health services, to ensure that residents receive appropriate care and support for their specific needs.
It's important to note that the specific services and amenities offered in assisted living communities can vary. It's advisable to visit and tour different communities, review their policies, and discuss individual needs and preferences with the staff to find the best fit for the individual requiring care.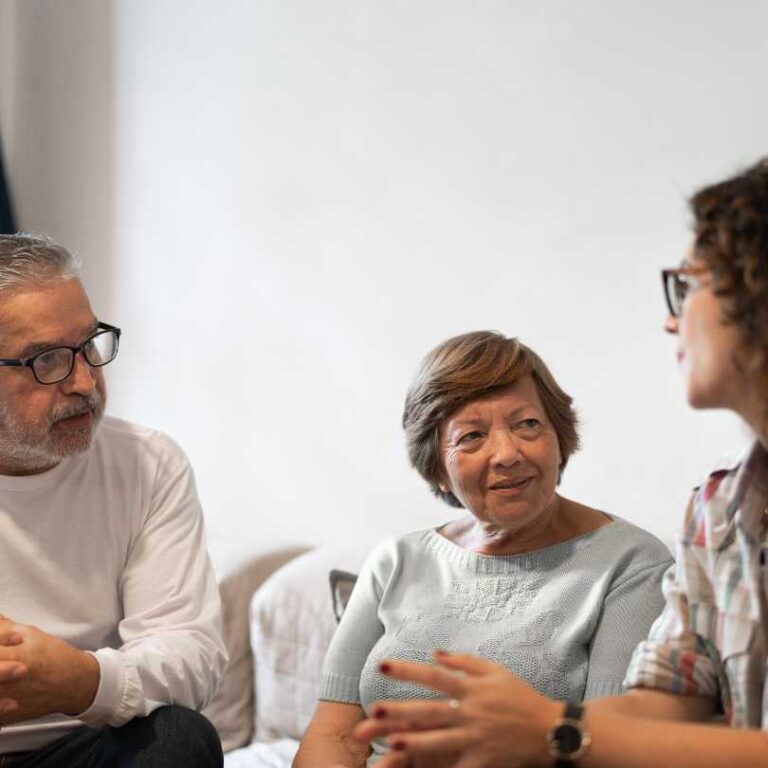 Please provide us with us much information as possible and we'll get back to you as soon as we can.