Care For Dementia Patients In Solihull With A Star Care
Here at A Star Care Services, we provide Dementia Care for those living with the disease.
Our Dementia Care is a specialised approach to supporting individuals who are living with dementia, a group of symptoms affecting memory, thinking, behaviour, and social abilities. Providing effective care for dementia patients requires a person-centred approach that focuses on maintaining their dignity, safety, and overall well-being, and that's where we can help at A Star Care Services.
55 Million People Around The World Are Living With Dementia
900,000 People In The UK Have Dementia
By 2025, 1,000,000 People In The UK Will Have Dementia
We understand the emotional effect and challenges living with Dementia. Our fully trained staff can help support you or you loved with our flexible live in dementia care services in Solihull that are designed to fit your lifestyle. 
Alzheimer's And Dementia: What's The Difference?
Although the phrases dementia and Alzheimer's disease are frequently used interchangeably, they relate to distinct illnesses that cause memory loss and cognitive deterioration.
Alzheimer's is a particular brain disease that causes 60 to 80 percent of instances of dementia. It is a progressive brain condition that results in behavioural abnormalities, cognitive decline, and memory loss. On the other hand, dementia is a generic term for symptoms such a loss of memory, logic, or other cognitive abilities.
At A Star Care, we offer compassionate live in dementia care services that respect the dignity and individuality of your loved one. With our home dementia care services in Solihull, your loved ones can continue enjoying their hobbies, routines, and the company of family, friends, and pets, all of which contribute to a better quality of life
When Should You Consider Dementia Live In Care?
Dementia patients may lose interest in routine activities and struggle to control their behaviours or emotions. They might experience personality changes, and they might stop feeling compassion and empathy. Dementia patients might hear or see things that normal people don't. Typically, they require assistance with making decisions from friends and family.
There are many different causes of Dementia and many different types. The symptoms of Dementia usually become worse over time. In the late stage of Dementia, they may lose the ability to communicate and take care of themselves.
If your loved one starts exhibiting the following symptoms and are professionally diagnosed, its time to talk to our live-in dementia care expert in Solihull.
Language problems, such as saying words incorrectly or trouble speaking.
Memory loss and mental confusion.
Difficulty with understanding.
Difficulties in doing daily activities.
Decline of mental sharpness and quickness.
Mood changes and changes in personality.
Prices start from £15.50 - Call today for a FREE Consultation
Quality Live In Dementia Care In The Comfort Of Your Home
Any changes in routine and environment can be very daunting for someone who's living with Dementia. In a residential care facility, individuals with dementia may frequently encounter new faces and surroundings, leading to confusion and disorientation.
Home dementia care minimises these disruptions, as the individual interacts primarily with their regular caregivers and is surrounded by their personal belongings. In fact, some studies suggest that individuals receiving home dementia care may experience a slower progression of the disease due to reduced stress and a sense of security.
This is why more and more families are turning to home dementia care, rather than residential care, so their loved one can stay in their own home.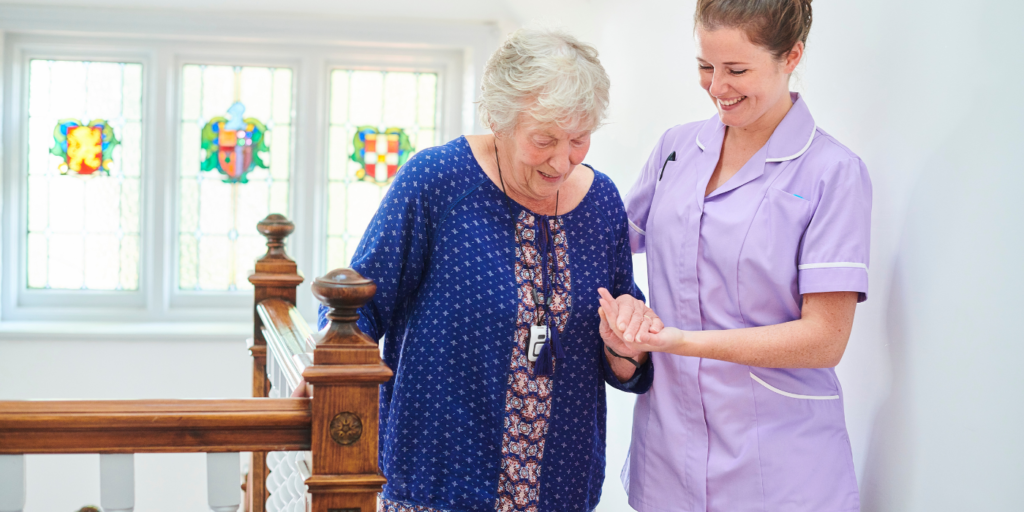 What Does Our Solihull Live In Dementia Care Services Include?
With us, you can rest assured knowing that the unique needs of your loved ones are being met by a dedicated and trained live in dementia caregiver. We can:
Support you with washing and dressing.
Making sure that you have a well-balanced diet with plenty of fluids.
Support/prompting you with your medication.
Helping with household chores and shopping.
Provide Companionship
Provide continence management to maintain your dignity and comfort.
Match With A Solihull Live In Dementia Caregiver In 4 Steps
1. Schedule a consultation
Reach out to us to tell us more about your loved one living with dementia and your unique care requirements.
We will come out to your home to assess what you or your loved one requires to live an independent life and to remain at home for as long as possible. 
We will design a care plan to suit your needs, and send you a live in dementia caregiver based on their skill level and personality traits.
Our care experts will provide you with tailored service that'll ensure you have the right care and support that fits your and your loved one's life.
Dementia & Alzheimers Care With A Star Care
Being diagnosed with Alzheimer's or dementia can be daunting for the patient or their relatives. There are currently around 55 million people around the world who have been diagnosed with dementia. Alzheimer's is a specific brain disease which accounts for 60-80% of dementia cases, whereas dementia is a general term for symptoms such as decline of memory, reasoning or other thinking skills. We offer sit in services for those with dementia. We understand that the repetition of stories due to memory loss can be quite frustrating but with our friendly team of staff we sit and listen carefully to what they have to say whilst offering wash assists, food preparation and anything that assists their needs.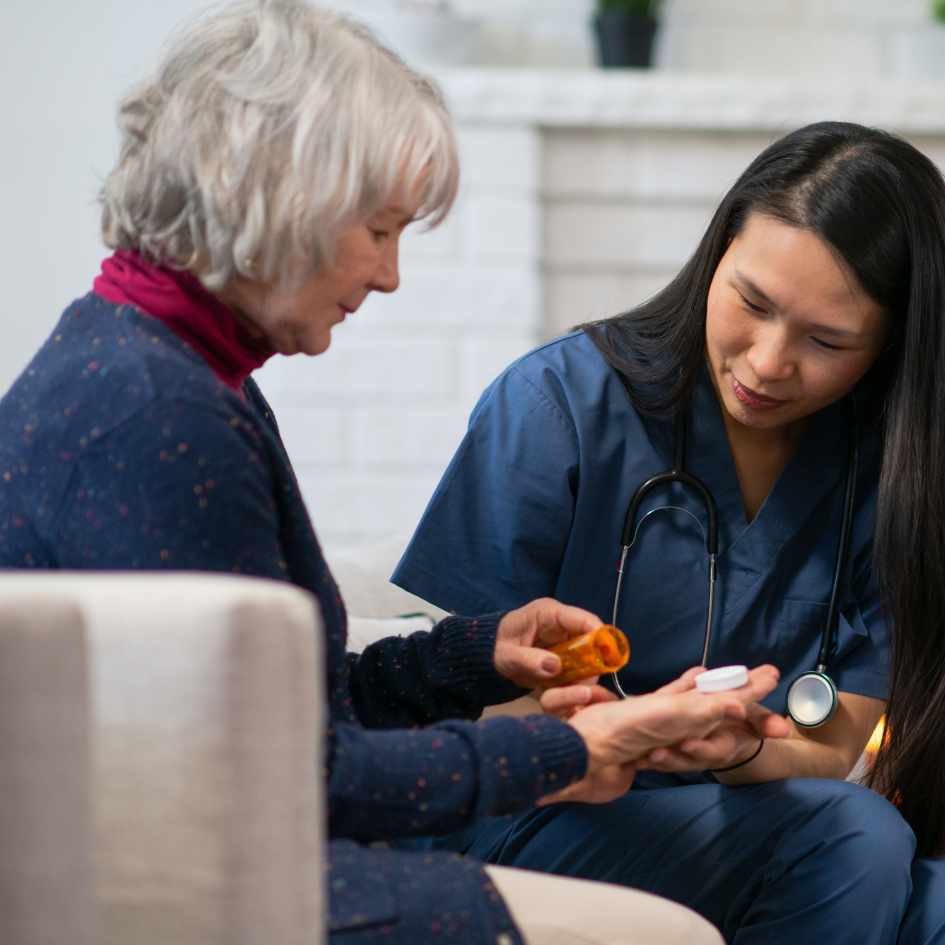 Looking For A Compassionate Live In Dementia Caregiver In Solihull?
Improve your loved one's quality of life while helping them manage their condition with our live-in dementia care services in Solihull.
FAQ's About Our Dementia Care