Home Care Services In Solihull & Birmingham
At A Star Care Services, we understand that maintaining your independence and the comfort of your home goes a long way in improving your quality of life. Let our Solihull home care services help you navigate life, overcome mobility challenges and enjoy daily activities.
Home care is all about supporting you to live safely and independently in your own house whilst promoting independence. At the assessment you can tell us what you would like the carers to help and assist you with.
At A Star Care Services, we provide  a range of supportive care services provided to individuals in the comfort of their own homes. These services are designed to assist individuals who may have difficulty with activities of daily living, have chronic illnesses, are recovering from surgery or illness, or need companionship and assistance to maintain their independence
Types of Home Care We Provide At A Star Care
Is Home Care Right for You?
Home care is suitable for a wide range of conditions, including aging-related care, post-surgery recovery, chronic illnesses, mobility challenges, and more. It provides the flexibility to receive the specific care you require.
You may be considering home care if:
You wish to remain in the familiarity and comfort of your own home.
Daily activities and getting out and about have become challenging.
You have safety concerns or if supervision is needed during daily activities.
You are struggling with loneliness and social isolation.
Our home care services offer the support you need to continue living in your own home independently. Whether you require just 30 minutes of care a week or several hours a day, whether it's for a temporary period during recovery or a long-term arrangement, we tailor our services to your unique needs and preferences.
Discover Our Solihull Home Care Services
At A Star Car Services, we conduct a thorough assessment of your needs and create a personalised Care Plan tailored to your requirements. Our fully trained staff enables you to maintain safety and independence within the familiarity of your own home.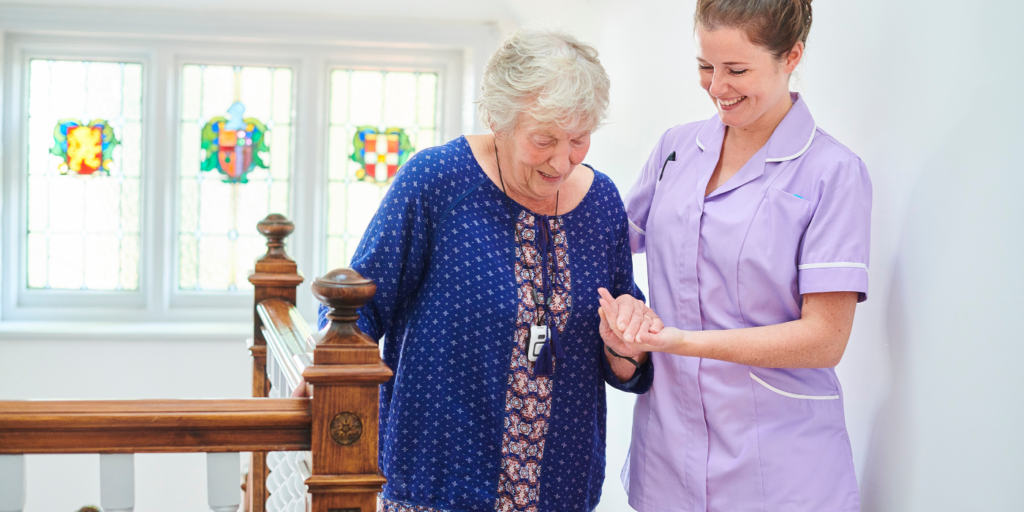 At A Star Care Services, we understand the importance of maintaining your personal well-being. Our Personal Care services are designed to provide you with the assistance you need to manage daily tasks comfortably and with dignity. Whether it's help with grooming, bathing, dressing, or mobility support, our compassionate team is here to ensure your personal care needs are met.
Our personal care services include:
Helping you safely get in and out of bed, use mobility aids, or reposition to prevent discomfort.
We provide assistance with bathing, showering, toileting and grooming, ensuring your hygiene needs are met.
Administering medication and managing pill containers while ensuring you take the right doses at the right times.
Keeping you hydrated and well nourished with meals that keep your special dietary requirements.
Incontinence care, including changing diapers, pads, catheters and stomas.
Assistance with prescribed exercises, mobility routines and monitoring physical health.
Light housekeeping and home safety checks to ensure your environment is tidy, comfortable and free from hazards.
Transportation to medical appointments and shopping, ensuring you get where you need to go safely.
Our night care services in Solihull provide invaluable support throughout the night, catering to individuals who require regular nighttime assistance. This type of care is designed to ensure that clients can rest comfortably and safely during nighttime hours, knowing that a trained caregiver is available when needed. For added peace of mind, we offer sleep-in care, ensuring someone is readily available if needed.
Our night care services in Solihull include the following:
Helping you safely get in and out of bed, use mobility aids, or reposition to prevent discomfort.
Assisting with toileting needs, including transferring to and from the bathroom, using commodes, or changing adult diapers if necessary.
Ensuring you take prescribed medications at the correct times, as per your care plan.
Observing the client's condition throughout the night, including vital signs, pain levels, or any signs of distress.
Being prepared to respond to emergencies, such as falls or sudden health issues, and contacting appropriate medical professionals or family members if needed.
Providing emotional support and companionship to alleviate feelings of isolation or anxiety that can be more pronounced at night.
Respite care services are vital for both individuals and their caregivers. It offers temporary relief to primary caregivers, allowing them to take a break, recharge, and attend to their own needs while ensuring their loved ones continue to receive high-quality care. Our respite care services in Solihull are tailored to provide the support and peace of mind you deserve.
Our respite care services include:
Personal care, including assistance with grooming, hygiene, and mobility.
Medication management, ensuring your loved one's prescriptions are taken on schedule.
Companionship and emotional support to alleviate loneliness and anxiety.
Meal preparation, maintaining proper nutrition.
Mobility assistance and fall prevention measures.
Light housekeeping to keep their living space tidy and comfortable.
Transportation for medical appointments or outings.
Continuous monitoring of vital signs and health status.
Companionship Care
According to Age UK, approximately 1.4 million older people in the UK often experience loneliness, a recognised and significant issue in today's society. At A Star Care Services, we offer companionship care services in Solihull, a remedy to prevent loneliness.
Our companionship care service in Solihull is perfect for those who can live independently at home but could benefit from additional companionship and socialisation. It's a service that can range from several hours a day to a few hours per week, all designed to alleviate loneliness and enhance well-being. Thanks to our creative approach to companionship care services, you not only receive support but also enjoy meaningful and fulfilling interactions that brighten your day.
Our companionship care services include:
Assistance with travel arrangements, ensuring you get to visit the places you love.
Friendly chats over a cup of tea, providing a listening ear.
Help with doctor or hospital appointments, ensuring you get the care you need.
Accompaniment on shopping trips.
Participation in your hobbies, making them even more enjoyable.
Support with housework, keeping your home cosy.
Transportation to visit family and friends, ensuring you stay connected.
How Our Home Care Service Works At A Star care
At A Star Care Services, we simplify our home care services in Solihull by making our process short, quick and easy to follow.
Call our team today on 0121 628 9790 to talk through your options and for more information on what it all means.
Based on the assessment, we'll create comprehensive care plan designed around the type and frequency of care, preferred caregivers, and your special considerations.
Our team carefully matches you with a compassionate caregiver whose personality and skills align with your preferences.
Your dedicated caregiver will come to your home and provide the agreed-upon home care services, following the care plan meticulously.
Looking For Home Care Services In Solihull?
Let us help you maintain your independence, well-being, and quality of life with our personalised home care services in Solihull.