At A Star Care Services, we are a Solihull-based Home Care provider that covers Solihull, Henley-in-Arden, Edgbaston, Shirley and other local areas to Birmingham. When it comes to looking for Home Care in Solihull, we understand that choosing the right home care provider for yourself or your loved one is a significant decision. We are here to make that decision easier for you.
With our exceptional team of dedicated professionals, we provide high-quality Home Care in Solihull and surrounding areas, and our mission is to enhance the lives of our clients by providing personalised care that promotes independence, dignity, and peace of mind.
What Is Included In Our Home Care In Solihull Service?
At A Star Care, we are dedicated to delivering exceptional care that exceeds expectations with our Home Care in Solihull. Our commitment to professionalism, compassion, and reliability sets us apart as a leading home care provider in Solihull and Birmingham. Let us be your trusted partner in providing the support and care you or your loved one deserves.
We provide a range of Home Care in Solihull services at A Star Care and take pride in ensuring our clients and their families receive the highest levels of care. The following list is what encompasses our Home Care in Solihull, but we also provide clients with tailored care plans, so contact us for more information on our services and how we can help!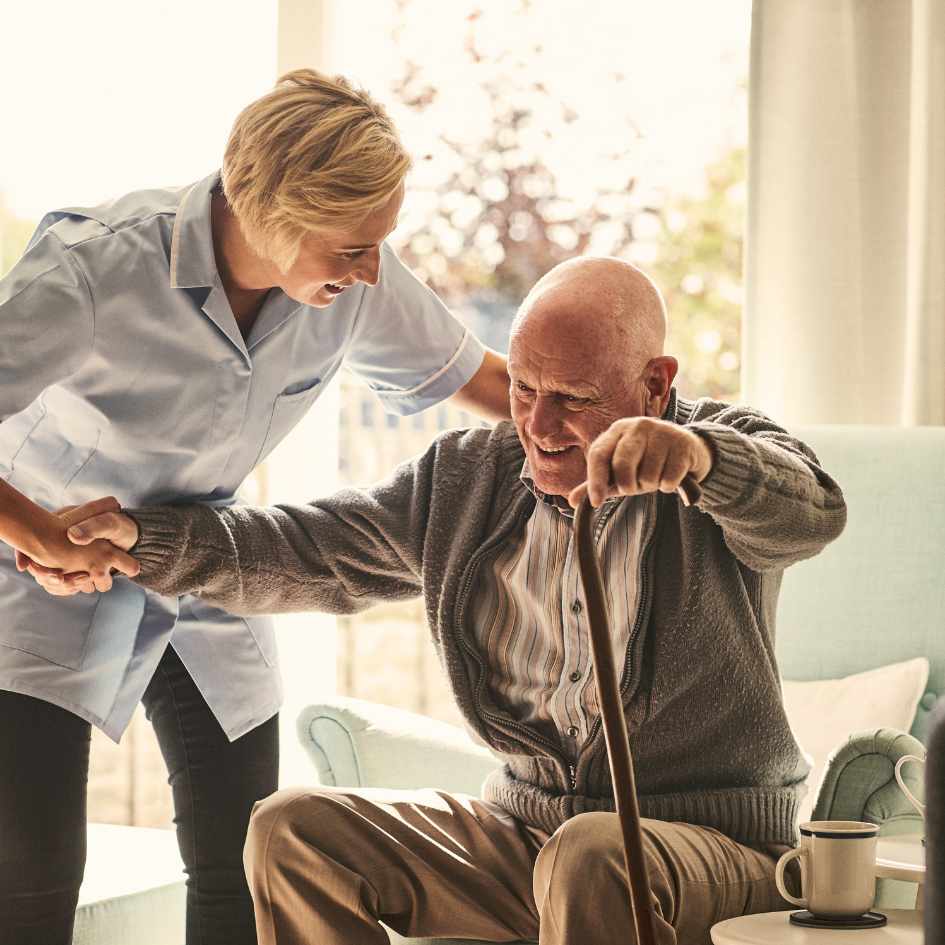 We believe that every individual has unique needs and preferences. That's why we take the time to get to know our clients and develop personalised care plans that address their specific requirements. Whether it's assistance with daily activities, medication management, or specialized care for a medical condition, our dedicated caregivers are here to help.
Experience matters when it comes to providing care for people in the comfort of their own homes. Our staff is made up of highly qualified and experienced individuals who are experienced in offering thorough home care in Solihull for a range of needs. We are able to provide specialised solutions since we have a thorough understanding of the particular difficulties that could occur.
Companionship & Emotional Support
Home care goes beyond physical assistance. Our compassionate caregivers offer companionship and emotional support, promoting social engagement and mental well-being. We believe that maintaining a positive and fulfilling lifestyle is crucial, and our caregivers are committed to fostering meaningful connections with our clients.
Peace Of Mind For Families
We understand the concerns and responsibilities that families face when their loved ones require assistance. By choosing our professional Home Care in Solihull services, you can have peace of mind knowing that your family member is in safe hands. We provide regular updates and communication, ensuring you are always informed about your loved one's well-being and progress.
What Is Home Care And How Can It Support Your Loved Ones?
Home Care in Solihull offers a wide variety of services that can be received in the convenience of one's own home. It is intended to help people who might require assistance with daily activities, are recovering from an illness or surgery, are managing a chronic condition, or need specialised care. People in Solihull can receive the help they require while still maintaining their independence, dignity, and quality of life thanks to home care in Solihull.
Home care services can be incredibly beneficial for your loved one in several ways: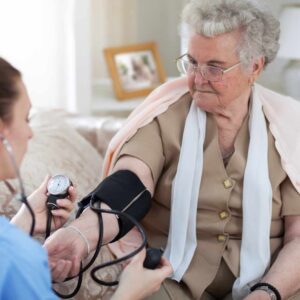 Promote comfort: Home care providers develop individualised care plans based on the specific needs and preferences of your loved one. This ensures that they receive tailored assistance that caters to their unique requirements, promoting comfort, well-being, and independence.
Support with Daily Activities: Our Home care in Solihull professionals can assist with activities of daily living such as bathing, dressing, grooming, toileting, and mobility. This support allows your loved one to maintain their personal hygiene and perform essential tasks with dignity and ease.
Medication Management: Home care providers can help your loved one manage their medications properly. They ensure medications are taken as prescribed, monitor any potential side effects, and coordinate with healthcare professionals to maintain a safe and effective medication regimen.
Companionship and Emotional Support: Loneliness and social isolation can have a significant impact on an individual's well-being. Home care providers offer companionship and emotional support, engaging in meaningful conversations, participating in activities together, and providing a sense of connection and companionship.
Enhanced Safety: Home care professionals are trained to identify and mitigate potential safety risks within the home environment. They can help prevent falls, ensure proper use of assistive devices, and make recommendations for home modifications or equipment that can enhance safety and mobility.
Meal Planning and Nutrition: Good nutrition is essential for overall health and well-being. Home care providers can assist with meal planning, grocery shopping, and meal preparation, ensuring that your loved one maintains a balanced and nutritious diet. They can accommodate dietary restrictions and preferences while promoting healthy eating habits.
Respite for Family Caregivers: Our Home Care in Solihull service can provide much-needed respite for family caregivers who may need a break or time for self-care. Knowing that your loved one is in capable hands allows you to recharge and reduces the stress and burden associated with providing round-the-clock care.
How Our Home Care In Solihull Service Can Help You
At A Star Care, we offer a wide range of Home Care in Solihull services to meet the unique needs of our clients. Our services include:
Assistance with bathing, dressing, grooming, and personal hygiene
Ensuring medications are taken correctly and on schedule
Engaging in meaningful conversations and providing emotional support
Helping with light household chores and maintaining a clean environment
Accompanying clients to appointments, social outings, and running errands
Providing temporary relief for family caregivers to take a break and recharge
How Our Home Care Service Works
Call our team today on 0121 628 9790 to talk through your options and for more information on what it all means.
2. Discuss your requirements
Our team at A Star Care Services will discuss your requirements and how our Home Care in Solihull service will run. 
Our care experts will create a tailored Home Care Package that'll ensure you have the right care and support that fits your life.
Contact us today to schedule a consultation and learn more about our personalised Home Care in Solihull service with us.