Home Care in Hampton-in-Arden
We at A Star Care Services offer Home Care in Hampton-in-Arden, alongside other local areas including Shirley, Northfield, Dorridge, Edgbaston, Solihull, and Birmingham. When looking for home care in Hampton-in-Arden, we understand that choosing the finest provider is a significant decision for you or a loved one. We are here to assist you in making that decision.
Our goal is to make our clients' lives better by providing tailored care that promotes independence, dignity, and mental calm. We provide excellent home care in Hampton-in-Arden and the surrounding areas with the assistance of our wonderful team of devoted professionals.
Areas We Cover:
What Is Included In Our Home Care In Hampton-in-Arden Service?
We at A Star Care are dedicated to offering high-quality care that goes above and beyond expectations with our Home Care in Hampton-in-Arden. Our commitment to dependability, expertise, and compassion sets us apart as a leading provider of home care in Birmingham and Solihull. Give us the opportunity to be your trustworthy partner in providing you or a loved one with the support and care you need.
At A Star Care, we take pride in offering a range of home care in Hampton-in-Arden services while ensuring that our clients and their families receive the highest standards of care. The list that follows provides an overview of our home care services, but we also provide customers with personalised care plans. Contact us to learn more about what we offer and how.
What You Get When Receiving Our Professional Home Care Company?
Everybody has unique desires and interests. With Home Care in Hampton-in-Arden, we take the time to get to know each of our customers in order to develop tailored care plans that take into account their particular needs. Our dedicated carers can help with routine duties, the administration of medications, or specialty care for a medical condition.
Experience matters when it comes to caring for patients in the comfort of their homes. Our staff consists of experts with extensive training and experience who have delivered thorough home care in Hampton-in-Arden for a range of needs. We can provide specialised solutions because we are fully aware of the potential issues.
Companionship & Emotional Support
In Hampton-in-Arden, home care services go beyond simply providing practical assistance. By offering companionship and emotional support, our compassionate caretakers promote social engagement and mental wellness. We value living happy, fulfilling lives, and our carers are committed to assisting our clients in forming meaningful relationships with one another.
Peace Of Mind For Families
We are aware of the concerns and responsibilities that come when a family member requires assistance. By choosing our knowledgeable Home Care in Hampton-in-Arden services, you can relax knowing that your loved one is in good hands. We communicate with you frequently and provide information on your loved one's development and wellbeing.
What Is Home Care And What Can It Do For Clients?
A variety of Home Care services are available via our Home Care in Hampton-in-Arden and can be obtained while one is at home. It is intended to support anyone who might need assistance with daily activities, is recovering from an illness or surgery, is managing a chronic condition, or needs specialised care. Hampton-in-Arden home care enables people to get the help they require while retaining their self-respect, independence, and standard of living.
For your loved one, home care services can be very helpful in a variety of ways, including:
Medication Management: Our Home Care in Hampton-in-Arden professionals can offer your loved one proper drug management support. By ensuring that prescriptions are taken as prescribed, monitoring for any potential side effects, and collaborating with other healthcare professionals, they maintain a secure and efficient pharmaceutical routine.
Companionship and emotional support: Loneliness and social isolation can have a serious negative impact on a person's wellbeing. Home care staff offer companionship and emotional support through engaging in in-depth conversations, engaging in activities together, and creating a sense of connection and camaraderie.
Planning meals and nutrition: Eating healthfully is essential for maintaining overall health and wellbeing. Home care services can aid with meal planning, grocery shopping, and food preparation to support your loved one in maintaining a balanced diet. While taking into account dietary preferences and restrictions, they can assist healthy eating habits.
Respite for Family Carers: Our Home Care in Hampton-in-Arden service can provide much-needed respite for family carers who might need a break or some time for self-care. When you are confident that your loved one is in capable hands, the stress and strain of providing round-the-clock care can be alleviated.
Enhanced Safety: One talent that home care workers possess is the capacity to identify and lessen potential safety concerns in the home environment. They can recommend equipment or adjustments to the home that will increase mobility and safety, ensure the use of assistive devices, and help prevent falls.
Encourage comfort: Home care providers develop specialised care plans based on the special requirements and preferences of your loved one. This ensures that people receive specialist assistance that caters to their individual needs and promotes comfort, wellbeing, and independence.
Support with Daily Activities: Our Home Care in Hampton-in-Arden professionals can provide assistance with movement and other daily living tasks like washing, dressing, grooming, and peeing. Your loved one may take care of their personal hygiene and do vital tasks with grace and ease with this help.
How Our Home Care Service Can Help In Solihull
A Star Care offers a wide range of home care in Hampton-in-Arden services to meet the diverse needs of our clients. Our products include:
Help with dressing, grooming, bathing, and upholding personal cleanliness are all considered to be personal care.
Making sure that prescriptions are taken as directed and on time is managing medications.
Companionship entails in-depth conversations and providing emotional support.
Assisting in the planning and preparation of healthful meals.
Light housekeeping includes helping with easy home chores and maintaining a clean environment.
Taking clients on social trips, running errands, and taking them to appointments.
Care for family carers on a temporary basis so they can take a break and refuel.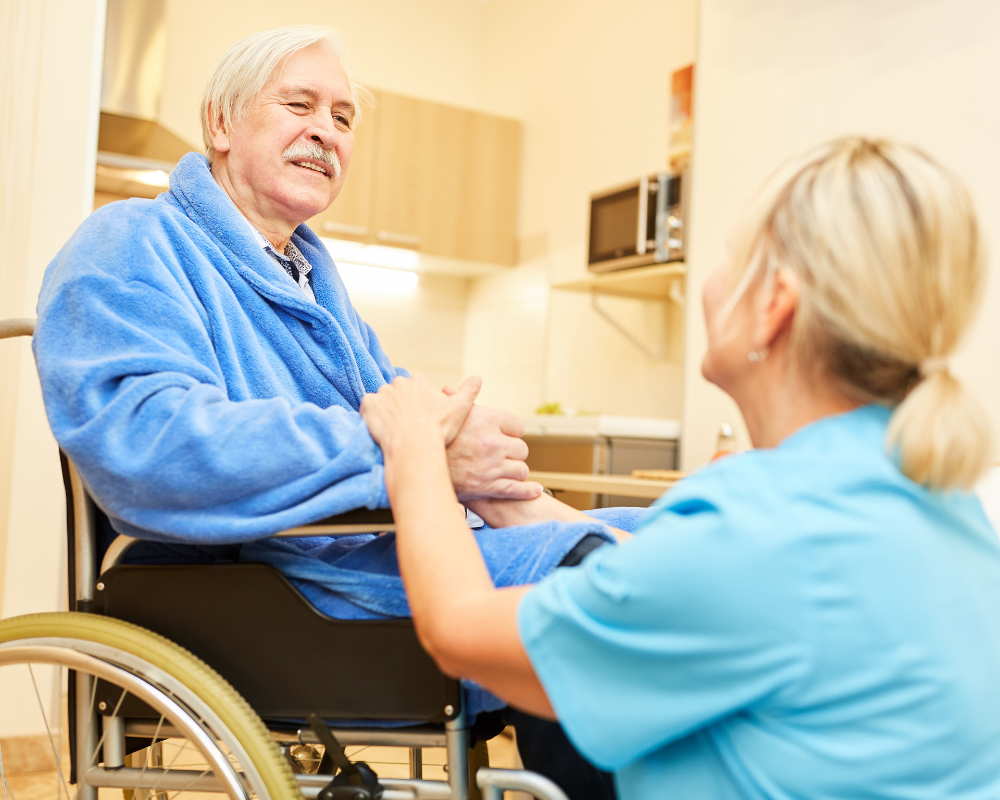 How Our Home Care Service Works
Call our team today on 0121 628 9790 to talk through your options and for more information on what it all means.
2. Discuss your requirements
Our team at A Star Care Services will discuss your requirements and how the Dementia Care Service will run. 
Our care experts will create a tailored Dementia Care Package that'll ensure you have the right care and support that fits your life.
To arrange a consultation and find out more about our customised Home Care in Hampton-in-Arden service, get in touch with us right now.
We can improve your life or the life of a loved one by working together.